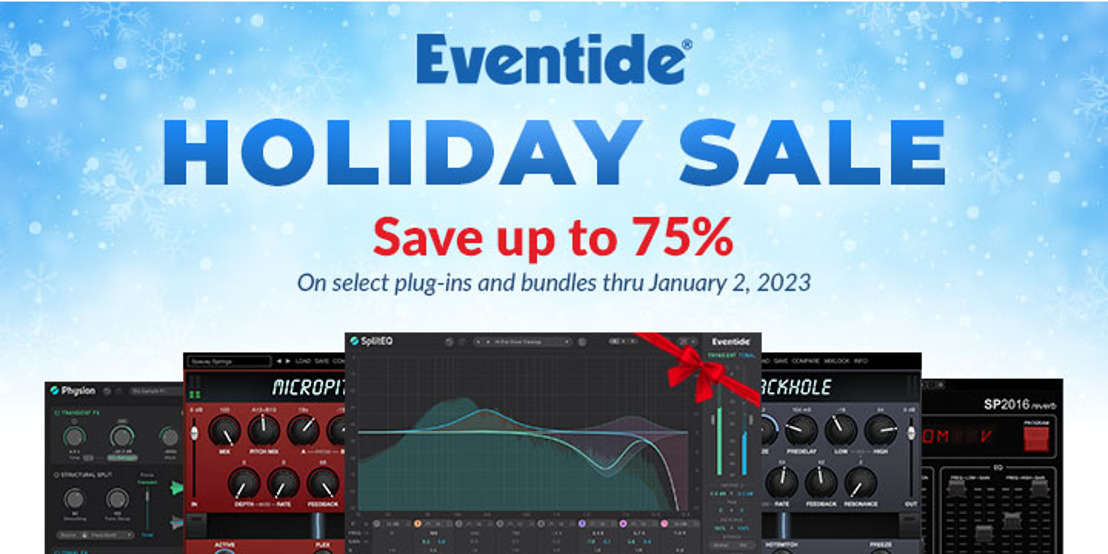 Eventide Announces Holiday Savings on Plug-Ins and Bundles
Access unprecedented savings on Anthology XII Bundle, SplitEQ and more — perfect gifts for the musicians in your life
Little Ferry, NJ, December 7, 2022 — Eventide Audio announces that several of its plug-in bundles and Shop Signature plug-ins are on sale between now and January 2, 2023. Among many other products, the sale includes Eventide's renowned Anthology XII bundle — a 'sonic universe' of 33 plug-ins that encompass 50 years of pioneering technology — and SplitEQ, a highly effective plug-in for solving audio problems while opening up musical possibilities.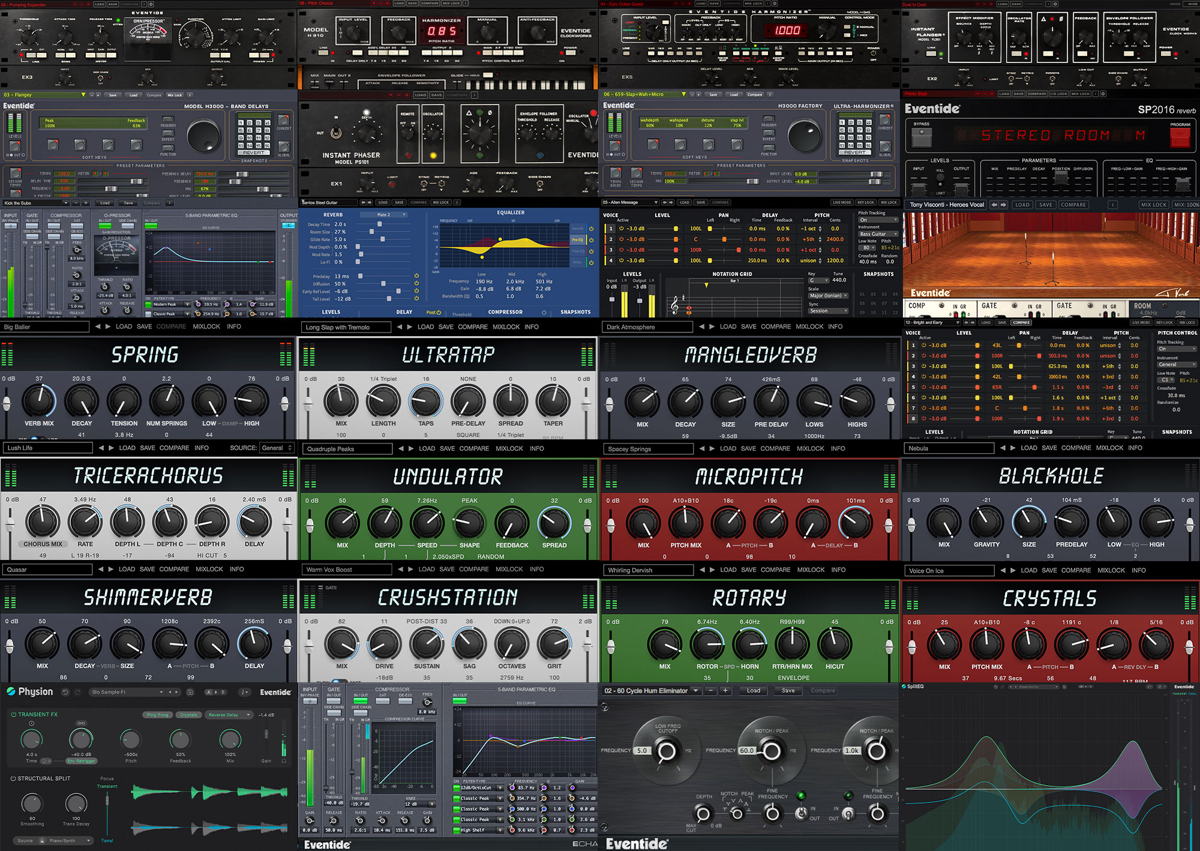 Anthology XII bundle: A treasure trove of sonic tools
​The Anthology XII bundle, on sale for $599 (regularly $1,999), puts all the power of Eventide's innovation legacy at your fingertips, enabling you to take your sonic creations to the next level by combining inspirational effects and the most essential music production staples of the last half-century — right on your desktop.
The 33 included plug-ins included in Anthology XII make common tasks more streamlined while stimulating your inspiration. Among these plug-ins are the groundbreaking Structural Effects, the otherworldly sounds of Blackhole® and Undulator, ​ as well as authentic emulations of the iconic H910, H949 and H3000 Harmonizers®, Instant Phaser, Instant Flanger, Omnipressor® and much more.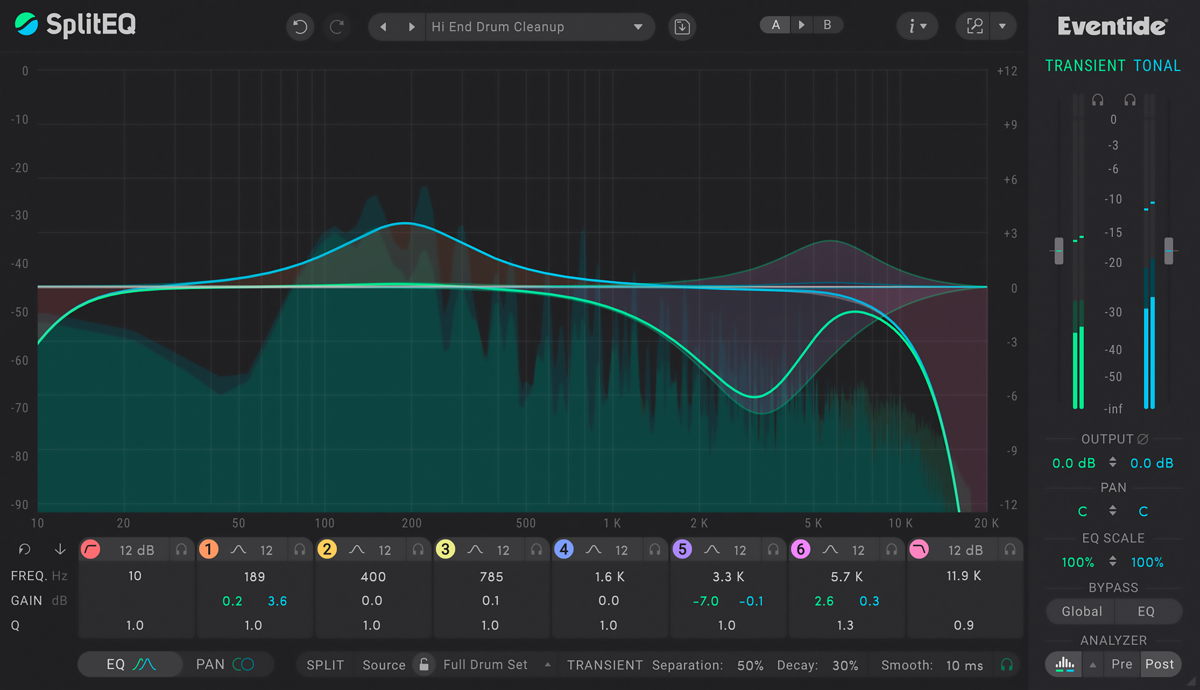 SplitEQ: repair, rebalance, enhance and widen
​Also featured in Eventide's holiday sale is SplitEQ, priced at $99 until January 2nd (regularly $179). An incredibly versatile tool for both corrective and creative EQ, SplitEQ excels at repairing, rebalancing, enhancing, and widening any musical source or audio signal. Its Structural Split engine, which divides incoming audio into separate transient and tonal streams, makes common EQ problems easy to solve, while opening up new creative possibilities.
By combining SplitEQ's parametric EQ and musical filtering functionality with its Structural Split engine, EQ problems are easier to solve — even in a complex mix. Whether you need to soften transients, remove plosives or de-ess, or reduce the ring of a snare drum, SplitEQ has you covered. If you're looking to deliver greater punch on a kick drum, highlight the detail of an acoustic guitar or achieve greater multi-band stereo imaging, SplitEQ can help you achieve your goal faster.
All Eventide plug-ins are supported by Mac & PC in AAX, VST, and AU formats. Users can try fully unlocked versions of any plug-in by registering for a no obligation 30-day demo here. ​ For more information about Eventide's plug-ins or to access the Holiday Sale, please visit https://etide.io/hs22.
About Eventide
​Since 1971, Eventide has remained at the forefront of recording technology. In 1975 they revolutionized the audio industry by creating the world's first commercially available digital audio effects unit, the H910 Harmonizer®. Since then, their legendary studio processors, effects pedals, and plug-ins have been heard on countless hit records.
Eventide and Harmonizer are registered trademarks of Eventide Inc. © 2022 www.eventideaudio.com.

Jeff Touzeau Hummingbird Media, Inc.
Downloadable images